50ft Warrior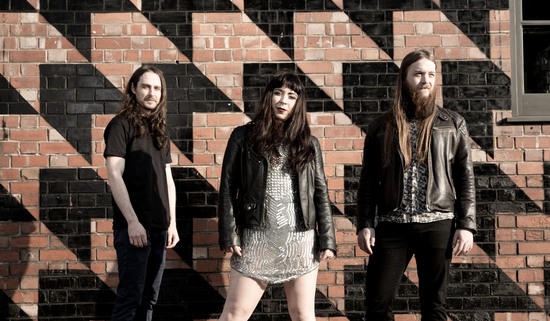 50ft Warrior are a female lead 4 piece punk rock band from Liverpool. Having formed early 2014, the band spent their first year performing locally and developing a respectful and popular place in the Liverpool music scene, performing in venues such as O2 Academy, The Magnet, District, The Zanzibar and The Lomax.In 2015 50ft Warrior set out to record their debut album produced by Grammy and Brit Award winner Steve Levine. This lead to their leading track 'On The Run' being played on radio stations such as BBC Introducing Merseyside and BBC Radio 6. After laying low recording the band are back with an incredible album under their belts ready to take 2016 by storm. Their track 'Addicted' recently earned them a place in the Glastonbury Emerging Talent long list and was broadcast on Amazing Radio.
Tweets by @50ftwarrior
Bold
Bold
Beyond the usual limits of conventional thought or action;imaginative
Not hesitating or fearful in the face of actual or possible danger or rebuff
Audentes fortuna iuvat - Fortune favours the Bold.
Contact E-mails
Martin O'Shea:
martin@bold-management.com

Kate O'Shea:
kate@bold-management.com

Jade Reuben:
jade@bold-management.com

Gill Bowker:
gill@bold-management.com

Joe Foster:
joe@bold-management.com

Felan Davidson:
felan@bold-management.com

Jackie Christian:
jackie@bold-management.com

Lauren Bowden:
lauren@bold-management.com

Shannen Bamford:
shannen@bold-management.com

Matthew Walsh:
matty@bold-management.com

Jason Finegan:
jason@bold-management.com