Abi Titmuss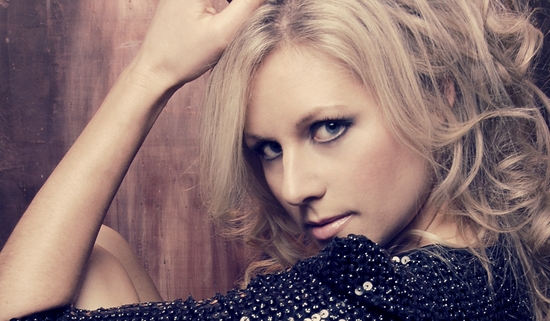 A
bi came into the public eye in 2003 and quickly became a household name appearing on the cover of 38 magazines in 12 months and in various guises on many radio and television shows (including Hell's Kitchen, Love Island, Deadline & Come Dine With Me). Abi has written columns for numerous magazines and published two successful books "Ten Fantasies" and "The Secret Diaries of Abigail Titmuss". Abi's first stage role was in 2006 in Arthur Miller's "Two Way Mirror", for which she won the award of'Best West End Debut', from theatre critics. Since then she has starred in the plays "Fat Christ" (Kings Head, London), "The Spare Room Project", as Gabby in Theatre Productions hugely successful UK Tour of "The Naked Truth", as Lady Macbeth in "Macbeth" (Seagull Theatre, Lowestoft) and in 'Stage Fright' as Geraldine. Abi starred in "Just For The Record" (Billy Murray, Adele Silva), "Do Elephant's Pray?" (Marc Warren) and "Frontman". Abi has worked with of a number of brands on high profile campaigns including Ladbrokes & Red Tooth Poker. She performed for Bill Kenwright in "Up and Under" at the Edinburgh Festival before touring the show across the UK. She followed this with the lead role of Katherine in Tapestr's production of Paradise Lost at the Leicester Square theatre. In 2013 Abi had a major role in John Godber's "Muddy Cows" and in December 2014, she took part in the short film "Lady Luck" in which Abi portrayed "Hester". The film was awarded Best Short Film at the London Film Awards. Abi is currently pursuing her acting career in LA.
Tweets by @abigail_titmuss
Bold
Bold
Beyond the usual limits of conventional thought or action;imaginative
Not hesitating or fearful in the face of actual or possible danger or rebuff
Audentes fortuna iuvat - Fortune favours the Bold.
Contact E-mails
Martin O'Shea:
martin@bold-management.com

Kate O'Shea:
kate@bold-management.com

Jade Reuben:
jade@bold-management.com

Gill Bowker:
gill@bold-management.com

Joe Foster:
joe@bold-management.com

Felan Davidson:
felan@bold-management.com

Jackie Christian:
jackie@bold-management.com

Lauren Bowden:
lauren@bold-management.com

Shannen Bamford:
shannen@bold-management.com

Matthew Walsh:
matty@bold-management.com

Jason Finegan:
jason@bold-management.com