Charlotte Crosby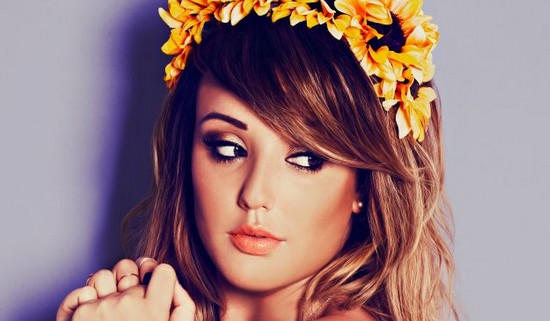 Charlotte Letitia Crosby is one of the founding cast members and breakout star of MTV UK's flagship programme Geordie Shore which has become the most popular show in the history of MTV UK and is now onto its 12th series. Charlotte is celebrated nationally for her uniquely honest, no holds-barred approach to life and her enormous popularity was confirmed when in 2013 she entered and won Channel 5's highest rated TV show Celebrity Big Brother.Charlotte's TV appearances as a recurring guest on UK's primetime shows include ITV's Celebrity Juice, ITV1's This Morning, ITV2's Fake Reaction, BBC3's Staying In, talking heads segments on Channel 5's 'Most Shocking Celebrity Moments', Channel 4's '50 Funniest Moments' and ITV2's 'Utterly Outrageous TV Moment's. Charlotte is a regular guest on Irish RTE shows including The Late Late Show and all across the Australian networks. Charlotte also features frequently on The X Factor and Britain's Got Talent discussion shows 'The Xtra Factor' and 'Britain's Got More Talent'.
A skilled presenter, Charlotte has hosted events such as Radio 1's 'Teen Awards' and has on numerous occasions anchored MTV News. Naturally hilarious and being a hit with all genres and ages, Charlotte landed her own show in 2014 on TLC UK. 'The Charlotte Crosby Experience' saw her travelling around the world immersing herself in a wide variety of niche and eccentric, foreign cultures with highly amusing outcomes.
Charlotte's meteoric rise isn't just confined to our TV screens, in the Autumn of 2014 Charlotte launched her own hugely successful clothing line 'Nostalgia' with In The Style which has flown off the shelves and is worn by celebrities, fashion bloggers and girls up and down the country alike. SS16 Charlotte has utilised her journalistic and writing skills with her own column in the weekly title Star Magazine and her social media platforms Twitter, Facebook, Instagram and Snapchat continue to grow exponentially as Charlotte's uniquely entertaining posts are a real time extension of her character and personality.
In September 2015, Charlotte set up a Youtube Channel . With over 300,000 subscribers, Charlotte keeps her viewers entertained with weekly videos about her life, relationships and all things Charlotte. https://www.youtube.com/channel/UCE9AWXkEr9C2WIWAJsT2Mhw
Charlotte released her Platinum selling fitness DVD "3 Minute Belly Blitz' in January 2015 which is the fastest selling fitness DVD of all time!
Her follow up "3 Minute Bum Blitz" WENT STRAIGHT TO NUMBER 1 IN THE FITNESS PRE ORDER CHARTS AND is out on Amazon now!
Charlotte's first book Me Me Me went straight into the Sunday Times Best seller list at number 1, where it spent 5 WEEKS in the top spot!
Live Fast Loose Weight was released April 21st 2016.
https://www.amazon.co.uk/Live-Fast-Lose-Weight-lifestyle/dp/1472231988
Tweets by @CharlotteGShore
Bold
Bold
Beyond the usual limits of conventional thought or action;imaginative
Not hesitating or fearful in the face of actual or possible danger or rebuff
Audentes fortuna iuvat - Fortune favours the Bold.
Contact E-mails
Martin O'Shea:
martin@bold-management.com

Kate O'Shea:
kate@bold-management.com

Jade Reuben:
jade@bold-management.com

Gill Bowker:
gill@bold-management.com

Joe Foster:
joe@bold-management.com

Felan Davidson:
felan@bold-management.com

Jackie Christian:
jackie@bold-management.com

Lauren Bowden:
lauren@bold-management.com

Shannen Bamford:
shannen@bold-management.com

Matthew Walsh:
matty@bold-management.com

Jason Finegan:
jason@bold-management.com