Archive from November, 2016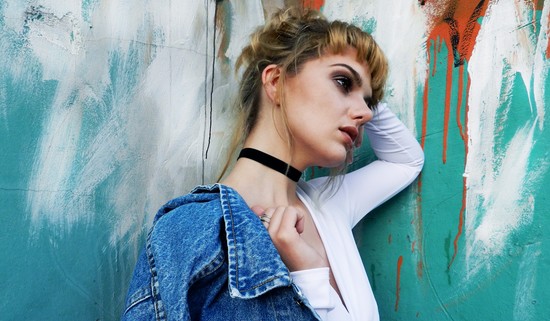 Bold Management are proud to announce that we have signed singer / song writer Anaïsa. Anaïsa is a very talented up and coming music artist and writer and will be looked after by Shannen Bamford at the agency.
Only Way Is Essex TV hunk Chris Clark has signed to Bold Management for exclusive representation. Chris will be looked after by Lauren Bowden at the agency.
Celebs Go Dating bubbly receptionist Tom Read Wilson has signed to Bold Management for exclusive representation. Tom will be looked after by Felan Davidson.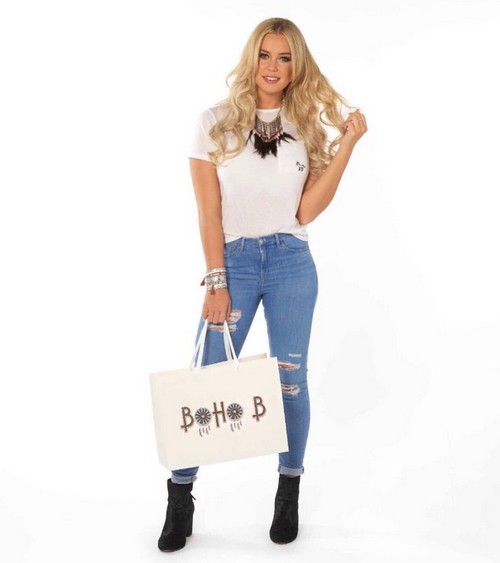 Ahead of its UK launch, Boho B has named Chloe Meadows as its new ambassador. The TOWIE star is fronting Boho B's winter line, which includes chokers, hats and ponchos. Boho B Founders, Bianca Sobell and Gemma Levine, comment, 'TOWIE were filming the Marbs special when Chloe came into our Plaza Beach shop. We loved her boho vibe and immediately thought she would be the perfect Brand Ambassador for us. Then when we found out her nickname is Boho Chlo we thought this really is a no brainer! So we teamed up and we're so happy with how the campaign images have come out. Chloe's long blonde hair, sparkling blue eyes and cute infectious smile definitely compliment all of the stunning pieces in this collection.' The range launches on November 10.
Source: HERE
Known as much for her explosive personality as her glamorous sense of style, November 2016 sees 'The Only Way Is Essex' and 'Celebrity Big Brother' star Megan McKenna launch her very own cosmetic brand…"Mouthy by Megan McKenna"
Mouthy is Megan's brand new venture into high quality cosmetics, launching with a Matt Liquid Lip liner and Pencil duo in three gorgeous standout colours with admirably well-suited names.
Spa Day & Cinnamon;
A soft and elegant, light peachy nude that can be used for any occasion.
Dimples & Sand;
Just like it's' name, "Dimples" is really cute with a light pink finish that helps give that natural looking glow.
Shout Out & Spice;
For those who love the bold look and want something fierce on those days when you need it most, "Shout Out & Spice" comprises a deep warm brown duo that will make you stand out from the crowd.
Each of the above products come packed in a white gloss box and are sold in three different sets. Alongside being fully compliant with all EU regulations they are guaranteed cruelty free with no animal testing.
The entire Mouthy concept has been designed and created by Megan herself, from the colours and look of the product, to the packaging and design, Megan revealed "I am so buzzing for the launch of my Mouthy lip kits. I love my make-up and trying out new colours and looks, so jumped at the chance to create my own. I knew I wanted to launch with my signature colours so I created a peachy nude, a light pink and a warm brown. I've actually been wearing Mouthy for a while now and when I do I have so many comments on my social media asking me which lipstick I'm wearing and I can finally tell everyone it's been Mouthy all along! I've already started work on a limited edition Christmas lip kit and am looking forward to building the brand by expanding the range with more make-up in 2017."
Mouthy by Megan McKenna is available to purchase now at www.mouthybymegan.com
Bold
Bold
Beyond the usual limits of conventional thought or action;imaginative
Not hesitating or fearful in the face of actual or possible danger or rebuff
Audentes fortuna iuvat - Fortune favours the Bold.
Contact E-mails
Martin O'Shea:
martin@bold-management.com
Kate O'Shea:
kate@bold-management.com
Jade Reuben:
jade@bold-management.com
Gill Bowker:
gill@bold-management.com
Joe Foster:
joe@bold-management.com
Felan Davidson:
felan@bold-management.com
Jackie Christian:
jackie@bold-management.com
Lauren Bowden:
lauren@bold-management.com
Lisa Simmons:
lisa@bold-sports.com
Shannen Bamford:
shannen@bold-management.com
Ben Lockett:
ben@bold-management.com
Matthew Walsh:
matty@bold-management.com
Jason Finegan:
jason@bold-management.com