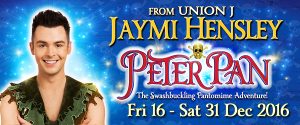 Our very own Jaymi Hensley will be playing Peter in " Peter Pan " at the White Rock Theatre between the 16th-31st of December 2017. Tickets are available here: https://whiterocktheatre.org.uk/online/panto-hastings-east-sussex-pantomime
Sabrina Chakici's very own travel blog Clutch and Carry on is up for an award at the Blog Awards 2017. Her blog http://clutchandcarryon.com
Her blog is up for best travel blog at the Blog Awards 2017.
Vote HERE.
Bold
Bold
Beyond the usual limits of conventional thought or action;imaginative
Not hesitating or fearful in the face of actual or possible danger or rebuff
Audentes fortuna iuvat - Fortune favours the Bold.
Contact E-mails
Martin O'Shea:
martin@bold-management.com
Kate O'Shea:
kate@bold-management.com
Jade Reuben:
jade@bold-management.com
Gill Bowker:
gill@bold-management.com
Joe Foster:
joe@bold-management.com
Felan Davidson:
felan@bold-management.com
Jackie Christian:
jackie@bold-management.com
Lauren Bowden:
lauren@bold-management.com
Lisa Simmons:
lisa@bold-sports.com
Shannen Bamford:
shannen@bold-management.com
Ben Lockett:
ben@bold-management.com
Matthew Walsh:
matty@bold-management.com
Jason Finegan:
jason@bold-management.com