Megan McKenna Joins Gleb Savchenko's One More Dance Show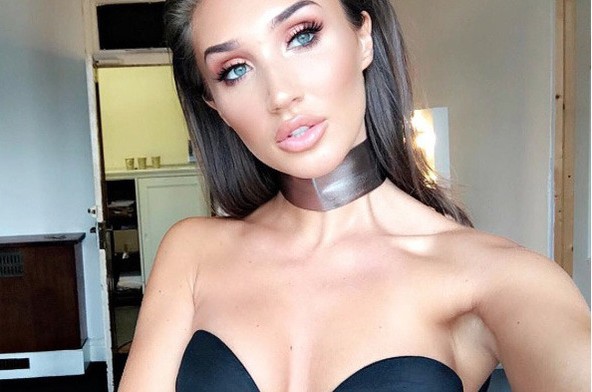 THE Only Way Is Essex singing star Megan McKenna is joining Gleb Savchenko and Kristina Rhianoff's West End Show 'One More Dance' next month.
Megan and Kristina met during their time in Channel 5's Celebrity Big Brother house and will be reunited for two shows at the Adelphi Theatre on Sunday December 11th.
page1image4368
Delighted Megan said: "I was absolutely thrilled to be asked by Gleb Savchenko and Kristina Rihanoff to sing in their West End stage show and I didn't have to think twice.
"They are absolutely world class dancers and it was special to hear them tell me how much they love my voice.
"Kristina first heard me sing when we were both housemates in the Celebrity Big Brother house earlier this year and we said then that we hoped to work together someday.
"I've known Gleb for quite a while too and we have talked about him appearing in a music video with me which I would love to see happen!"
The dance spectacular is the brainchild of Gleb's wife, TV judge Elena Samodanova.
Megan added: "Elena has choreographed an unbelievable show which I'm really honoured to be a part of.
"Making my West End debut singing on stage with some of the most talented dancers in the world accompanying me truly is a dream come true."
Fans are advised to book tickets now by calling 0203 725 7060 in order to avoid disappointment, as demand is expected to be huge.
VIP packages that include a meet and greet with Gleb and Kristina after the show are also available.
Megan McKenna will be appearing in 'One More Dance' with Gleb Savchenko & Kristina Rihanoff on December 11th at the Adelphi Theatre. Tickets are available at rutlive.co.uk/event/one-more-dance
Got anything to say? Go ahead and leave a comment!
Bold
Bold
Beyond the usual limits of conventional thought or action;imaginative
Not hesitating or fearful in the face of actual or possible danger or rebuff
Audentes fortuna iuvat - Fortune favours the Bold.
Contact E-mails
Martin O'Shea:
martin@bold-management.com
Kate O'Shea:
kate@bold-management.com
Jade Reuben:
jade@bold-management.com
Gill Bowker:
gill@bold-management.com
Joe Foster:
joe@bold-management.com
Felan Davidson:
felan@bold-management.com
Jackie Christian:
jackie@bold-management.com
Lauren Bowden:
lauren@bold-management.com
Lisa Simmons:
lisa@bold-sports.com
Shannen Bamford:
shannen@bold-management.com
Ben Lockett:
ben@bold-management.com
Matthew Walsh:
matty@bold-management.com
Jason Finegan:
jason@bold-management.com