David Price to fight Christian Hammer on February 4 in London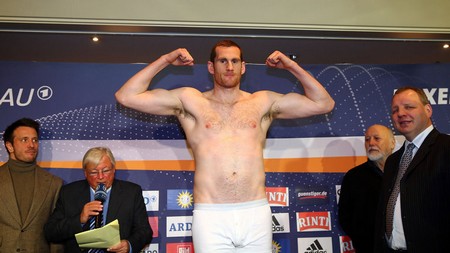 David Price will take on Christian Hammer next month.The Liverpool heavyweight has been added to the February 4 bill at London's Olympia. Price's opponent is a Germany-based Romanian who counts Britons Michael Sprott and Danny Williams among his 20 victims. David is looking forward to getting back into the ring and doing what he does best.
Source: Sky Sports
Tickets: https://www.instagram.com/p/BPFVaeSDi43I8_jO1ztH_ZH_LNrAMlMNcUmhXg0/
Got anything to say? Go ahead and leave a comment!
Bold
Bold
Beyond the usual limits of conventional thought or action;imaginative
Not hesitating or fearful in the face of actual or possible danger or rebuff
Audentes fortuna iuvat - Fortune favours the Bold.
Contact E-mails
Martin O'Shea:
martin@bold-management.com
Kate O'Shea:
kate@bold-management.com
Jade Reuben:
jade@bold-management.com
Gill Bowker:
gill@bold-management.com
Joe Foster:
joe@bold-management.com
Felan Davidson:
felan@bold-management.com
Jackie Christian:
jackie@bold-management.com
Lauren Bowden:
lauren@bold-management.com
Lisa Simmons:
lisa@bold-sports.com
Shannen Bamford:
shannen@bold-management.com
Ben Lockett:
ben@bold-management.com
Matthew Walsh:
matty@bold-management.com
Jason Finegan:
jason@bold-management.com