TOWIE star Megan McKenna is heading to Nashville Tennessee for brand new ITVBe show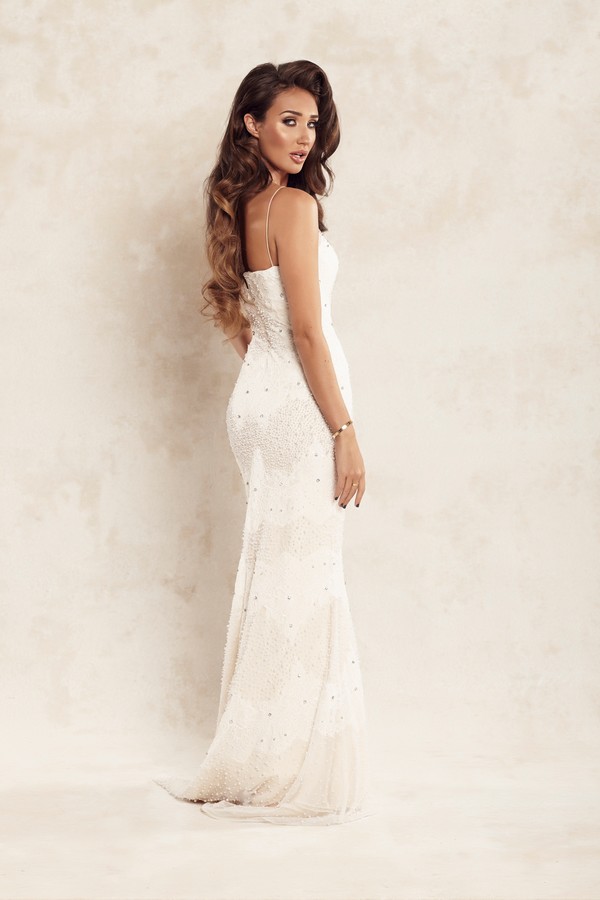 Lime Pictures, makers of the Only Way is Essex, are delighted to announce a brand mini-series for ITVBe starring Megan McKenna
TOWIE star Megan McKenna might be one of the most famous faces in reality TV right now, but prior to finding fame on television she long had aspirations to break the music industry as a credible country singer. This summer, Lime Pictures and ITVBe will be following Megan as she swaps her Louboutins for a pair of dusty cowboy boots as she heads to the land of Dolly, Dallas and Deep Fried Everything – the USA – and firmly in her sights is the home of country music: Nashville, Tennessee. But in deepest Nashville, where not a soul will have heard of Megan McKenna, to make it to the top she'll have to start right at the bottom. ITVBe will follow one of Essex's favorites as she attempts to break the American country music industry. Truly out of her comfort zone she'll taste the simple life and we'll be there to share all the highs and lows that her music journey will bring.
'There's Something About Megan' will be produced by Lime Pictures with executive producer Daniella Berendsen. The series was commissioned for ITVBe by Paul Mortimer, Head of Digital Channels and Acquisitions and Entertainment Commissioner Amanda Stavri.
Megan McKenna comments; "I can't wait to spend this summer in Nashville. I have been a country music fan my whole life so to go to the place where some of my favorite country music artists have recorded really is a dream come true. I'm excited but definitely a bit scared as I just don't know what to expect. I've been dreaming about this since I was a little girl so this is my one big shot."
Executive Producer Daniella Berendsencomments; "There really is something about Megan! She is one of our most fascinating TOWIE stars and is about to embark on the journey of a lifetime. Taking her out of Essex and putting her firmly in the heart of Nashville under the pressure of fulfilling a life-long dream is every programme maker's dream and I can't wait to see what drama will unfold in a town that is not expecting Megan McKenna!"
Got anything to say? Go ahead and leave a comment!
Bold
Bold
Beyond the usual limits of conventional thought or action;imaginative
Not hesitating or fearful in the face of actual or possible danger or rebuff
Audentes fortuna iuvat - Fortune favours the Bold.
Contact E-mails
Martin O'Shea:
martin@bold-management.com
Kate O'Shea:
kate@bold-management.com
Jade Reuben:
jade@bold-management.com
Gill Bowker:
gill@bold-management.com
Joe Foster:
joe@bold-management.com
Felan Davidson:
felan@bold-management.com
Jackie Christian:
jackie@bold-management.com
Lauren Bowden:
lauren@bold-management.com
Lisa Simmons:
lisa@bold-sports.com
Shannen Bamford:
shannen@bold-management.com
Ben Lockett:
ben@bold-management.com
Matthew Walsh:
matty@bold-management.com
Jason Finegan:
jason@bold-management.com