Ashley McKenzie appearing on new Sky Sports Mix show 'Mission Mudder'.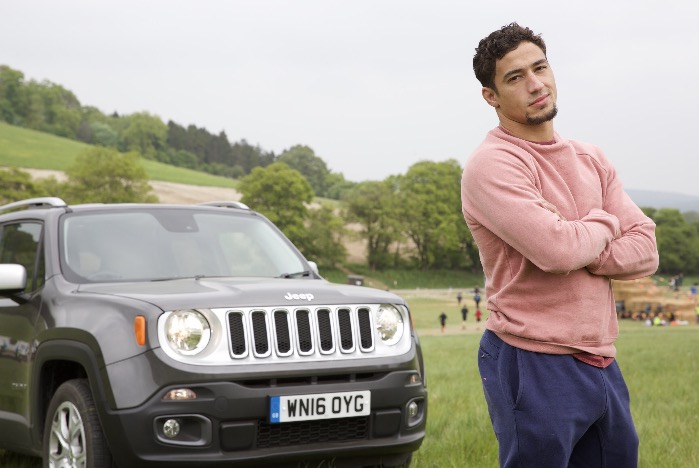 Six young British Olympians face bizarre obstacles featuring heights, confined spaces, ice-cold water, darkness, even electric shocks in miles of mud as they take on Tough Mudder courses in the UK and USA.
Each course more demanding than the last. All champions in their own sports, boxer Anthony Fowler, Taekwondo double gold Olympian Jade Jones, snowboarder Aimee Fuller, track and field star Perri Shakes-Drayton, track cyclist Jess Varnish and Bold's very own double Olympian Judoka Ashley McKenzie must merge as a team and train together to tackle a sport outside of all their comfort zones.
Asking them to confront fears, help one another, embrace the mud and face their final gruelling challenge: Europe's first Toughest Mudder race – as many miles as they can of a course laden with obstacles, for eight hours through the night, all to raise money for their nominated charities.
Got anything to say? Go ahead and leave a comment!
Bold
Bold
Beyond the usual limits of conventional thought or action;imaginative
Not hesitating or fearful in the face of actual or possible danger or rebuff
Audentes fortuna iuvat - Fortune favours the Bold.
Contact E-mails
Martin O'Shea:
martin@bold-management.com
Kate O'Shea:
kate@bold-management.com
Jade Reuben:
jade@bold-management.com
Gill Bowker:
gill@bold-management.com
Joe Foster:
joe@bold-management.com
Felan Davidson:
felan@bold-management.com
Jackie Christian:
jackie@bold-management.com
Lauren Bowden:
lauren@bold-management.com
Lisa Simmons:
lisa@bold-sports.com
Shannen Bamford:
shannen@bold-management.com
Ben Lockett:
ben@bold-management.com
Matthew Walsh:
matty@bold-management.com
Jason Finegan:
jason@bold-management.com