Charlotte Crosby Made a visit to The Pier Head Village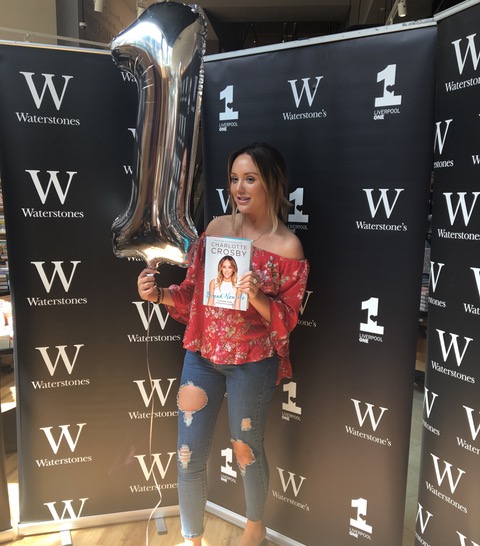 Our lovely Charlotte Crosby was in Liverpool this week as part of her book tour for her new autobiography "Brand New Me" which went straight in at No.1 on the Sunday Times Best Seller List! Before heading to her signing, Charlotte visited to Liverpool's Pier Head Village, which has returned for a second year to take part in interviews with the press, while riding the HUGE fairground rides.
Charlotte told the ECHO: "It's very personal. It talks a lot about some struggles I went through in the last year. Everything I do, it really is everything. No stone unturned"
We can confirm Brand New Me is a fantastic read and would like to congratulate Charlotte on her No.1 title!
For more information on The Pier Head Village please visit Pierheadvillageliverpool.com. Credit photos: Liverpool Echo.
Got anything to say? Go ahead and leave a comment!
Bold
Bold
Beyond the usual limits of conventional thought or action;imaginative
Not hesitating or fearful in the face of actual or possible danger or rebuff
Audentes fortuna iuvat - Fortune favours the Bold.
Contact E-mails
Martin O'Shea:
martin@bold-management.com
Kate O'Shea:
kate@bold-management.com
Jade Reuben:
jade@bold-management.com
Gill Bowker:
gill@bold-management.com
Joe Foster:
joe@bold-management.com
Felan Davidson:
felan@bold-management.com
Jackie Christian:
jackie@bold-management.com
Lauren Bowden:
lauren@bold-management.com
Lisa Simmons:
lisa@bold-sports.com
Shannen Bamford:
shannen@bold-management.com
Ben Lockett:
ben@bold-management.com
Matthew Walsh:
matty@bold-management.com
Jason Finegan:
jason@bold-management.com