Johnny Nelson visits Pier Head Village and challenges World Champion Boxer Tony Bellew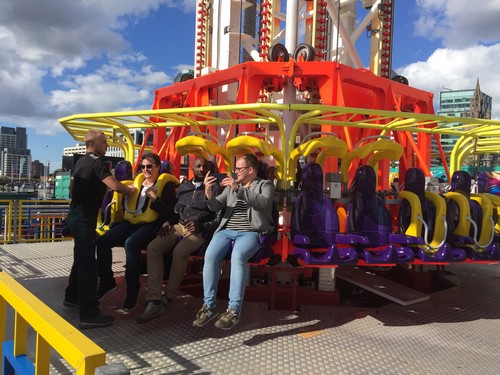 Sky Sports Boxing presenter and former World Champion Johnny Nelson, took time away from The Open golf tournament to visit the Pier Head Village, to take part in the Three Thrill Challenge, all to support the Variety Club. He had a challenge for Tony Bellew….Tony are you man enough to take the challenge??
Got anything to say? Go ahead and leave a comment!
Bold
Bold
Beyond the usual limits of conventional thought or action;imaginative
Not hesitating or fearful in the face of actual or possible danger or rebuff
Audentes fortuna iuvat - Fortune favours the Bold.
Contact E-mails
Martin O'Shea:
martin@bold-management.com
Kate O'Shea:
kate@bold-management.com
Jade Reuben:
jade@bold-management.com
Gill Bowker:
gill@bold-management.com
Joe Foster:
joe@bold-management.com
Felan Davidson:
felan@bold-management.com
Jackie Christian:
jackie@bold-management.com
Lauren Bowden:
lauren@bold-management.com
Lisa Simmons:
lisa@bold-sports.com
Shannen Bamford:
shannen@bold-management.com
Ben Lockett:
ben@bold-management.com
Matthew Walsh:
matty@bold-management.com
Jason Finegan:
jason@bold-management.com