Articles by " Felan"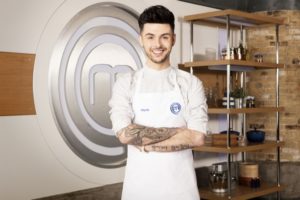 Union J's very own Jaymi Hensley will be taking part in this years new celebrity line up of Celebrity Masterchef. The date for the new series is yet to be set but we are very exited here at Bold Management for Jaymi!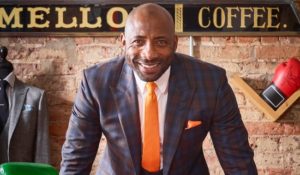 Sky sports presenter Johnny Nelson has signed to Bold Management for management. Johnny will be looked after by Lisa Simmons at the agency.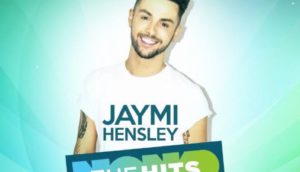 Jaymi Hensley from Union J will cover regular breakfast show presenter Tom Green for two weeks whilst Tom covers on the KISS network and takes a week off.
The Hits owner Bauer says Jaymi will be "spinning all the latest hits and taking a look back at the biggest showbiz stories of the week and plans to reveal some top gossip and a few surprises along the way".
Jaymi said "I'm so excited to be taking the helm of The Hits Breakfast show – it's a great way to kick-start the day, with music, and the latest you need to know – we'll have fun!"
This will be Jaymi's first radio show, and follows appearances on a number of UK television shows including Release The Hounds, The Great Magician and Big Brothers Bit On The Side.
Jaymi's Union J bandmate Josh Cuthbert also currently presents for heat radio on Sunday afternoons.
Tom Green is covering the Live @ Kiss show on the KISS Network from Monday 26th – Friday 30th June before taking the following week as holiday Monday 3rd – Friday 7th July. Jaymi will cover the Hits Breakfast show throughout.
Taken from: Radiotoday.co.uk
Chart topping Melody Thornton has been confirmed to take the lead when the musical tour goes to China.
The youngest member of The Pussycat dolls will play the role of Academy Award-nominated singer "Rachel Marron", Melody will play opposite Stuart Reid who also appeared in the West End production and the UK Tour of the show.
The multi platinum selling international star will take to the stages to perform global hits including – So Emotional, One Moment in Time, Saving All My Love, Run to You, I Have Nothing, and the classic I Will Always Love You.
The BodyGuard opens at The Shanghai Culture Square on the 30th June 2017 with Melody Thornton taking on the lead when the tour reaches Ningbo on the 7th August 2017.
Melody went down a storm on series 17 of Celebrity Juice and has recently completed filming as one of the stars braving The Island With Bear Grylls which tx's in September 2017
For interview requests, images or additional copy contact: Kate O'Shea at Bold Management on Tel: 0151 709 1791 or email: kate@boldmanagement.com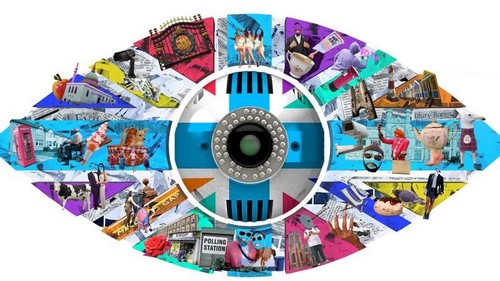 Tom Read Wilson will be joining Channel 5's spin off show Big Brother's Bit On The Side as a series regular. Tom will be supporting Rylan reading out views comments, news and reporting courage for the show from The Big Brother house.
Liverpool's Pier Head Village team has announced the programme of entertainment for when the attraction takes over the waterfront next month.
The action-packed, summer-long programme offers everything from fairground thrills to music, art, culture, food and drink and much more in between.
Brand new this year includes a partnership with Liverpool Sound City and the debut of The Sound City Bar plus a full live music and guest DJ lineup.
There will also be a beach club and restaurant with urban beach and sunset sessions taking place from noon 'til late every other weekend.
Also taking over the Pier Head is Liverpool Art Fair and the Artisan Village and Farmer's market that promises to provide high quality affordable art from the region's top artists and up to 30 traders.
Among all of this there will also be a village food court and activities such as total wipeout, ninja warrior and crazy golf.
Martin O'Shea, creator of the Pier Head Village, said: "Bringing people together, entertaining them and giving them a reason to spend many happy hours on the Pier Head enjoying the summer is our goal for this year.
"Quality has been our main priority for this year and as Liverpool is a UNESCO City of Music we have to create something truly special.
"The Pier Head Village will ensure the waterfront is alive and vibrant seven days a week, throughout the summer, proving Liverpool is a not just one of the top five UK tourist destinations but now a major destination for global tourism."
Key dates for your diary include:
June 30 – Pier Head Village official launch with Sunset Sessions opening night with Andy Carroll and special Balearic Guests including Richard Norris and Nancy Noise.
July 2 – Morris Dancing Competition where morris dancers from across the region battle it out on the Sound City Stage to compete to be champions of the North West.
July 9 – Majorettes competition Batons at the ready, the troupes from across the North West will compete, cheer and dance their way to win the Pier Head Village Majorettes competition.
July 14 – Supporting the arrival of the Magic Disney cruise ship with a fun-filled day of activities that the whole family can enjoy.
Words: Liverpool Echo
More press articles:
http://www.liverpoolecho.co.uk/whats-on/family-kids-news/giant-swing-tall-liver-building-13116760
http://www.liverpoolecho.co.uk/whats-on/whats-on-news/programme-summers-pier-head-village-13114556
www.liverpoolnoise.com/pier-head-village-summers-village-festival/
www.artinliverpool.com/pier-head-village-announces-programme-summers-village-festival/
www.theguideliverpool.com/got-info-need-pier-head-village/
www.ybnews.co.uk/lifestyle/pier-head-village-promises-summer-thrills-music-art-culture-waterfront/
www.goodnewsliverpool.co.uk/2017/05/31/summer-fun-announced-at-pier-head-village/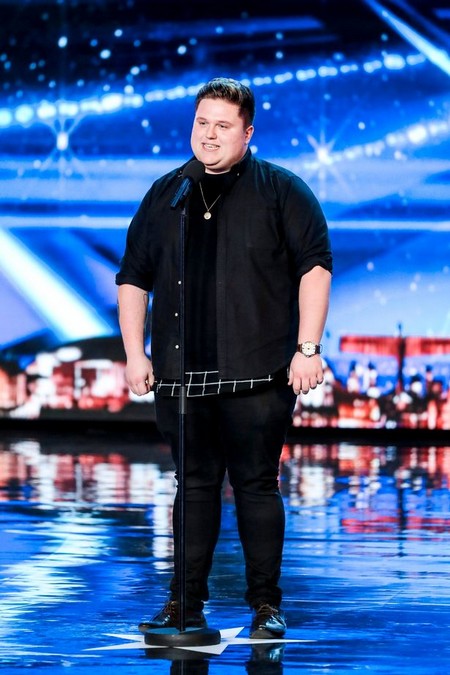 Our talented client Jamie Lee Harrison will be on Britain's Got Talent on Friday the 2nd of June 2017 on ITV1 at 7.30pm. We hope the public will vote for Jamie to make it through to the finals of the show on Saturday the 3rd of June 2017.
After a bonkers day in Blackpool, Jamie Lee Harrison from Newcastle saves the day with his emotional rendition of the R.E.M. hit, Everybody Hurts.
We are very proud of our client Jamie Lee Harrison.
She's the star of The Only Way is Essex, and now Megan McKenna will be turning her talents to tantalising your tastebuds as she launches her very own restaurant.
Serving the very best of British, Megan has enlisted the crème de la crème of the restaurant world to create a very Essexy menu. To set this restaurant apart from the rest, many will be delighted to hear that 90% of the menu will be gluten free.
This is the latest exciting venture for the singer and reality TV darling who has already wowed her fans with her own clothing range with online fashion giants Miss Pap and sell out Mouthy by Megan lipkits. Now her latest project will provide a venue perfect for the day and night, a great spot for the ultimate girls night out or equally as good for a cosy date night.
Megan McKenna takes a bite out of the restaurant business by launching her own restaurant which is set to be 'striking with a modern twist'. MCK Grill restaurant and cocktail bar will be opening next month in Woodford Green, Essex. The restaurant and bar will be as glam as its owner Megan, who has herself overseen all of the interior design which will have a plush, opulent Mayfair feel to it. This exciting new restaurant will serve high end seasonal British cuisine in cool, calm, modern surroundings.
Head Chef Gavin Gordon, previously Head Chef of Bonniegul honed his culinary skills working under the guidance of renowned Michelin star chefs such as Jamie Oliver, Tony Fleming and Matteo Vigotti. For this new venture, Gavin has created an exciting contemporary menu based on the food that he loves to cook and Megan loves to eat. As it is well known that Megan is a coeliac, she has worked with the team to ensure that nearly all of the items on the menu are gluten free but most importantly has made certain that the taste has not been compromised in any way.
You can expect to see dishes such as hand dived scallops with smoked bacon dashi, Jersey royals and preserved lemon, Colchester dressed crab with pickled cucumber, red pepper and toasted sourdough and Crispy confit pork belly with burnt apple mayonnaise. In addition there will be a charcoal grill menu with the finest cuts of pasture fed 28 day aged beef from the Dedham Vale Estate.
Megan said "I can't wait for the opening of my first restaurant, I've been working on this for a while now and am excited to finally be able to share the news. Everybody knows how much I love to eat and so the tasting sessions have been my favourite part of this process. The mainly gluten free menu is so delicious, the MCK Burger, the lobster and the chocolate sphere desert are my favourite items on the menu and the MCK Pornstar drink too. I'm sure there will be a lot of TOWIE parties held in MCK but it's also going to be a good date night place too. If you want that Mayfair feel then MCK is going to be the place to be, the decor is going to be really glam based on some of my favourite Mayfair spots and there will be chilled house music playing whilst you eat to give off a really cool vibe."
Everyone is welcome at MCK Grill. It is the perfect setting for a quick work lunch, intimate dinner, celebration or large group party, whatever the occasion, your time at MCK will be memorable. No two nights will be the same, some nights there will be live music playing, the weekends will have a really upbeat feel with lots of varied entertainment and others nights will be more relaxed with house music playing.
For more details please visit the website www.mckgrill.co.uk or for immediate inquiries please e-mail info@mckgrill.co.uk
Restaurant bookings will be taken from 17th April with the restaurant opening on the 4th May. Bookings can be made via :
• Website : www.mckgrill.co.uk
• E-mail : bookings@mckgrill.co.uk
For image requests please contact Andrew Timms:
atphotographs@aol.com / 07917236526
Today is the official release our The Native Kings new single ' Afraid To Love You '. The song is out now and available on Itunes, Apple and Spotify.
https://open.spotify.com/track/1yJfK235fvMxxxM1ncHmJH
https://itunes.apple.com/gb/album/afraid-to-love-you-single/id1220632797
Bold
Bold
Beyond the usual limits of conventional thought or action;imaginative
Not hesitating or fearful in the face of actual or possible danger or rebuff
Audentes fortuna iuvat - Fortune favours the Bold.
Contact E-mails
Martin O'Shea:
martin@bold-management.com
Kate O'Shea:
kate@bold-management.com
Jade Reuben:
jade@bold-management.com
Gill Bowker:
gill@bold-management.com
Joe Foster:
joe@bold-management.com
Felan Davidson:
felan@bold-management.com
Jackie Christian:
jackie@bold-management.com
Lauren Bowden:
lauren@bold-management.com
Lisa Simmons:
lisa@bold-sports.com
Shannen Bamford:
shannen@bold-management.com
Ben Lockett:
ben@bold-management.com
Matthew Walsh:
matty@bold-management.com
Jason Finegan:
jason@bold-management.com