Browsing"News"
Following on from her own ITVBe show 'There's Something About Megan', Megan McKenna released two songs 'High Heeled Shoes' and the song which Megan wrote 'Far Cry From Love' which shot straight to No.1 & No.2 on the main iTunes chart knocking off the likes of Pink and Taylor Swift. Megan also achieved No.1 & No.2 on the country chart.
Download the single HERE.
AVAILABLE TO DOWNLOAD ON WEDNESDAY 6TH SEPTEMBER
Megan McKenna is one of Britain's biggest reality TV stars. She rose to fame in 2015 after appearing in the MTV series "Ex On The Beach" and went on to become a housemate in the 17th series of "Celebrity Big Brother". Megan was then asked to make a cameo appearance on the 200th episode of ITVBe's hit show "The Only Way Is Essex" and after receiving such a positive response was asked to become a full-time cast member, but Megan's greatest talent is about to be revealed.
She can sing… Really, really well!
While viewers of CBB and TOWIE may have already witnessed Megan's incredible vocal talents through singing segments on both shows, what they won't be aware of is Megan's passion for country music.
Since joining TOWIE, Megan has become one of the UK's most recognised personalities – adored by the press and on social media too. Recognising her rising star status, ITV commissioned "There's Something About Megan", her first series as a leading lady, following Megan's transition from reality star to country singer.
Out of her comfort zone and immersed in the Nashville music scene for a month, Megan was challenged to appear in front of writers, work with local producers, meet labels, music idols and to perform at prestigious venues such as The Bluebird Cafe, in an attempt to impress influential local tastemakers – and that's exactly what she did.
After hearing Megan perform some of her original material for the first time in Nashville, Grammy award winning song-writer Beth Nielsen Chapman, offered to mentor Megan as a song writer, and together they created the emotional second track on this single "Far Cry From Love". When reflecting on the song Megan said:
"This is a really heartfelt ballad which I wrote, and it means so much to me. To be able to express my feelings in a song is something I have always wanted to do. I'm sure there are so many girls and guys out there who can relate to loving a person so much, yet the only person that you think can help get you through the breakup is them but they're the problem and so can't be the cure! It's really personal to me and I'm so happy with the song."
Back in the UK, Megan teamed up with producer Nick Southwood, to finish one of the very first demo's she recorded, "High Heeled Shoes". The song, which was penned by Catherine McGrath, Norma Jean Martine and Nick himself, was such as perfect fit for Megan, that it was unanimously agreed that Megan should release it as her lead debut single. When asked about working with Megan Nick said:
"I've been a producer for 17 years and I think Megan is one of the most technically gifted singers I've worked with, she has a lovely tone, coupled with the ability to connect emotionally with her songs and tell a story. She is an exiting talent."
High Heeled Shoes is an anthem of empowerment, sure to tick all the boxes with Megan's female fans sending a body positive message to anyone who, like her, has felt pressure to be the perfect person and have a perfect image.
"When I first heard this song I really related to the lyrics and in particular about the pressure girls feel in the world today, especially from trolls on social media and from seeing perfect airbrushed images of models in magazines. It's also about men's attitudes to women and the way that makes us girls feel – I'm sure many people can understand that feeling."
Catch up with 'There's Something About Megan' on the ITV Hub.
Download the single HERE.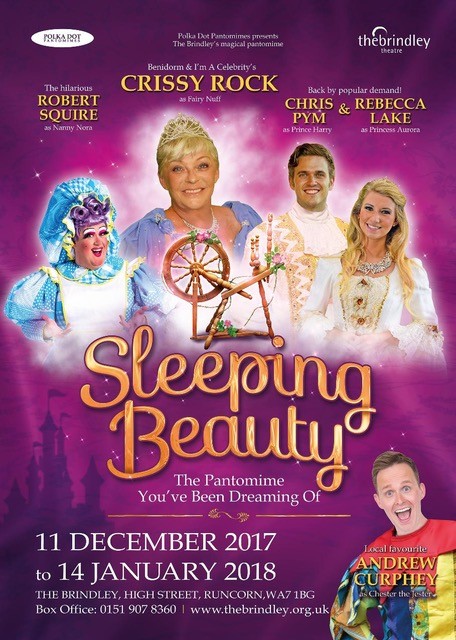 BENIDORM star Crissy Rock is returning to The Brindley for a panto performance in Sleeping Beauty.
She will join Rebecca Lake and Christopher Pym in the showcase at the theatre in Runcorn after being announced to play the part of Fairy Nuff.
Crissy, who has featured in ITV's I'm a Celebrity Get Me Out of Here, recently appeared at The Brindley in Seriously Dead.
She said: "I am looking forward to working with a great cast in the great venue and so close to home.
"There is always something so special about panto and I am already excited."
Cllr Phil Harris, Halton Council's executive board member for The Brindley, added: "Crissy is well loved in the area and beyond and is sure to be popular for all ages.
"Book early and get the best seats in the house for our annual festive pantomime, full of spectacular scenery, dazzling costumes, hilarious jokes, singalong songs and fun for all the family."
Tickets are £16 for children, £22 for adults and £66 for a family of two adults and two children.
There is a British Sign Language performance at 5pm on December 29 and a relaxed performance at 1pm on January 7.
For groups of 20-plus and school tickets contact the box office on 0151 907 8360 or e-mail thebrindley@halton.gov.uk.
To book online visit thebrindley.org.uk.
Gleb Savchenko and his wife, Elena Samodanova, welcomed their second child, a baby girl, in Sydney, Australia, on Tuesday, August 1st 2017. She now joins big sister Olivia, 6. Gleb was released from the Dancing with the Stars tour so he could join his family in Australia for this monumental occasion. Zlata was born at 10:26 p.m. and weighed in at 7.9 pounds.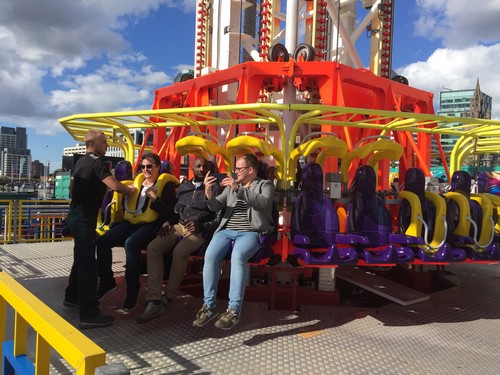 Sky Sports Boxing presenter and former World Champion Johnny Nelson, took time away from The Open golf tournament to visit the Pier Head Village, to take part in the Three Thrill Challenge, all to support the Variety Club. He had a challenge for Tony Bellew….Tony are you man enough to take the challenge??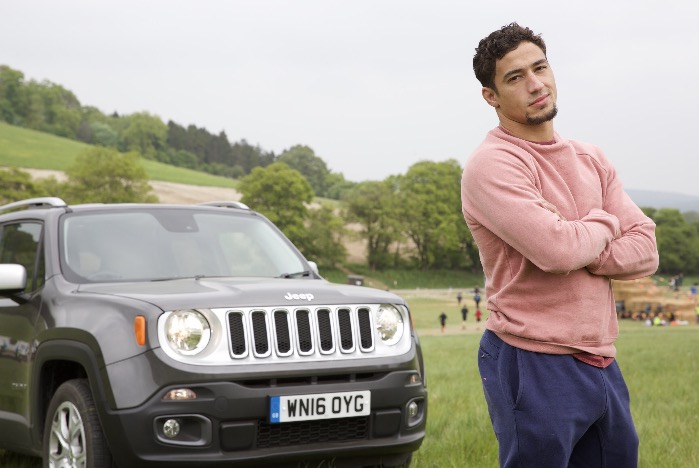 Six young British Olympians face bizarre obstacles featuring heights, confined spaces, ice-cold water, darkness, even electric shocks in miles of mud as they take on Tough Mudder courses in the UK and USA.
Each course more demanding than the last. All champions in their own sports, boxer Anthony Fowler, Taekwondo double gold Olympian Jade Jones, snowboarder Aimee Fuller, track and field star Perri Shakes-Drayton, track cyclist Jess Varnish and Bold's very own double Olympian Judoka Ashley McKenzie must merge as a team and train together to tackle a sport outside of all their comfort zones.
Asking them to confront fears, help one another, embrace the mud and face their final gruelling challenge: Europe's first Toughest Mudder race – as many miles as they can of a course laden with obstacles, for eight hours through the night, all to raise money for their nominated charities.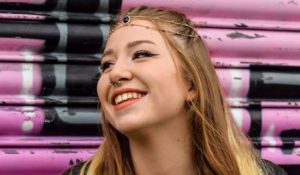 Nina's debut feature single with UK producer Igloo 'Sun Is Shining' hit 75k Spotify plays and 110k Youtube plays within the first 4 weeks ahead of the release date 21st July with radio play from the big stations imminent.
The track is released by Hoxton based record label Perfect Havoc who had a great 2016 with Igloo which brought a collaboration with Tobtok (Perfect Havoc) & River on the viral smash Fast Car (Atlantic Records), achieving Platinum status in Australia, top ten in Ireland, Sweden and Poland, #1 chart position on Shazam in Germany and Ireland with over 27 Million Streams on Spotify. Igloo also secured a string of cuts alongside River with the likes of Defected, Toolroom, Hed Kandi, Protocol, Armada, Kitsune, Disco Wax, Sony & UMG.
Nina Jade is an immensely gifted 18 year old singer/songwriter. Her influences are alternate rnb/soul/urban – citing artists such as The Internet, Hiatus Kaiyote and Jhene Aiko, although her versatility as a vocalist and performer enables her to switch up style and fit effortlessly as a feature artist. Nina delivers a fresh take with her vocals on Bob Marley's classic 'Sun Is Shining'
Sun Is Shining (Feat. Nina Jade) will be available across all stores on July 21st 2017 on Perfect Havoc.
Nina Jade
https://soundcloud.com/ninajadeoffial
Tweets by NinaJadeUK
http://facebook.com/ninajadeuk
http://instagram.com/ninaajade
Listen to the full track on Spotify: https://open.spotify.com/track/2Bke4XdPSgxisu9XwxbPo1
Contact: Jason@bold-management.com
Paisley Billings is returning to E4 screens this July! Paisley will be taking part in the second series of Tattoo Fixers on Holiday joining Jay, Sketch, Alice and new fixer Glenn! Tattoo Fixers returns to E4 on the 25th of July at 9pm on E4 for 8 episodes.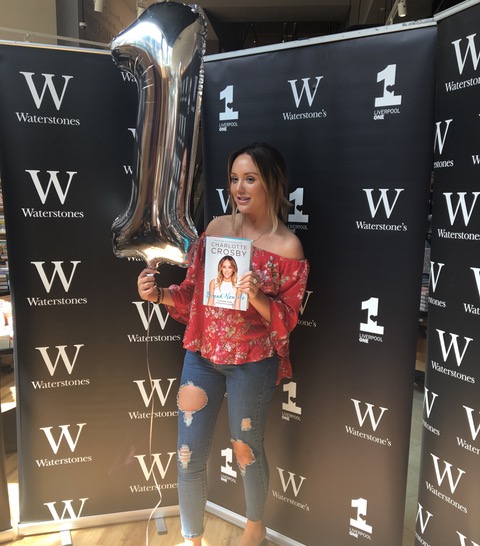 Our lovely Charlotte Crosby was in Liverpool this week as part of her book tour for her new autobiography "Brand New Me" which went straight in at No.1 on the Sunday Times Best Seller List! Before heading to her signing, Charlotte visited to Liverpool's Pier Head Village, which has returned for a second year to take part in interviews with the press, while riding the HUGE fairground rides.
Charlotte told the ECHO: "It's very personal. It talks a lot about some struggles I went through in the last year. Everything I do, it really is everything. No stone unturned"
We can confirm Brand New Me is a fantastic read and would like to congratulate Charlotte on her No.1 title!
For more information on The Pier Head Village please visit Pierheadvillageliverpool.com. Credit photos: Liverpool Echo.
We are over the moon to hear our client Charlotte Crosby and her new book Brand New Me is now a Sunday Times best seller book for this week. Congratulations and well done Charlotte!
Bold
Bold
Beyond the usual limits of conventional thought or action;imaginative
Not hesitating or fearful in the face of actual or possible danger or rebuff
Audentes fortuna iuvat - Fortune favours the Bold.
Contact E-mails
Martin O'Shea:
martin@bold-management.com
Kate O'Shea:
kate@bold-management.com
Jade Reuben:
jade@bold-management.com
Gill Bowker:
gill@bold-management.com
Joe Foster:
joe@bold-management.com
Felan Davidson:
felan@bold-management.com
Jackie Christian:
jackie@bold-management.com
Lauren Bowden:
lauren@bold-management.com
Lisa Simmons:
lisa@bold-sports.com
Shannen Bamford:
shannen@bold-management.com
Ben Lockett:
ben@bold-management.com
Matthew Walsh:
matty@bold-management.com
Jason Finegan:
jason@bold-management.com