Alice Barlow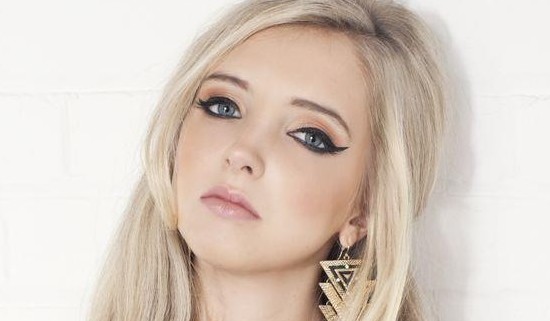 A
lice Barlow is a British actress and singer, best known for her role as Rae Wilson in HOLLYOAKS and reaching the semi-finals of THE VOICE UK 2013. Alice left the award-winning C4 show in September 2011, following a nomination for a British Soap Award for the Most Spectacular Scene of the Year.
Her presenting roles include HOLLYOAKS MUSIC SHOW and most recently she played series regular Sara in the comedy series of DRIFTERS aired on E4, and popular character Annie in the ITV hit drama BENIDORM. January 2017 saw Alice join the nation's favourite soap CORONATION STREET, playing the soap's new waitress in The Bistro.
Other TV credits include Channel 4's BANANA, CASUALTY, TRUE CRIME and STAFF ROOM.
Tweets by @Alice_Barlow
Bold
Bold
Beyond the usual limits of conventional thought or action;imaginative
Not hesitating or fearful in the face of actual or possible danger or rebuff
Audentes fortuna iuvat - Fortune favours the Bold.
Contact E-mails
Martin O'Shea:
martin@bold-management.com
Kate O'Shea:
kate@bold-management.com
Jade Reuben:
jade@bold-management.com
Gill Bowker:
gill@bold-management.com
Joe Foster:
joe@bold-management.com
Felan Davidson:
felan@bold-management.com
Jackie Christian:
jackie@bold-management.com
Lauren Bowden:
lauren@bold-management.com
Lisa Simmons:
lisa@bold-sports.com
Shannen Bamford:
shannen@bold-management.com
Ben Lockett:
ben@bold-management.com
Matthew Walsh:
matty@bold-management.com
Jason Finegan:
jason@bold-management.com