Chantelle Tagoe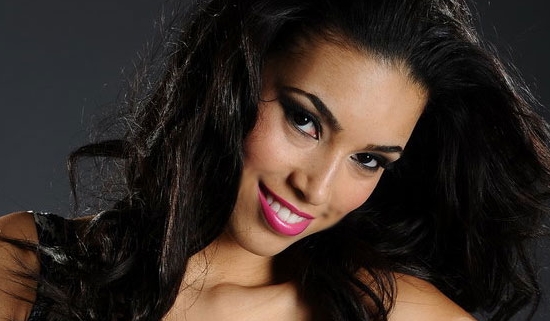 F
ashion TV presenter Chantelle Tagoe, 32, is the stunning wife of Liverpool, Aston Villa and England striker, Emile Heskey. This Liverpool born natural beauty is steadily carving out a great career in her own right in the world of fashion and TV. Having secured a slot as one of the main presenters on Fashion TV – as well as hosting a number of premium charity fashion shows – Chantelle also appeared on the BBC series special, 'Wags, kids and World Cup Dreams' in 2010. Chantelle travelled to the 2010 World Cup host country to gain an understanding of the reality of daily life in some of the struggling South African communities. Upon her return Chantelle organised and hosted a charity event with Harvey Nichols raising £40,000 for the South African Charity while building awareness of the charity and its work. Chantelle appeared in Channel 4's much loved 'Celebrity Come Dine With Me' which aired in June 2011. She married Emile in May 2014 and moved to Australia for two years before returning to England with Heskey and their three children, Jaden (10), Reigan (7) and new-born baby girl Milanna, born on 6th March 2015.
Tweets by @ChantelleTagoe
Bold
Bold
Beyond the usual limits of conventional thought or action;imaginative
Not hesitating or fearful in the face of actual or possible danger or rebuff
Audentes fortuna iuvat - Fortune favours the Bold.
Contact E-mails
Martin O'Shea:
martin@bold-management.com
Kate O'Shea:
kate@bold-management.com
Jade Reuben:
jade@bold-management.com
Gill Bowker:
gill@bold-management.com
Joe Foster:
joe@bold-management.com
Felan Davidson:
felan@bold-management.com
Jackie Christian:
jackie@bold-management.com
Lauren Bowden:
lauren@bold-management.com
Lisa Simmons:
lisa@bold-sports.com
Shannen Bamford:
shannen@bold-management.com
Ben Lockett:
ben@bold-management.com
Matthew Walsh:
matty@bold-management.com
Jason Finegan:
jason@bold-management.com