Claire Rourke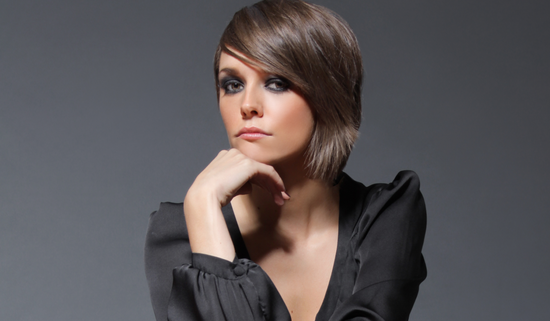 T
V presenter Claire Rourke launched her career hosting Real Madrid TV watched by millions of fans worldwide and continues to work and thrive in a live broadcast environment. After two years of presenting the Spanish show, Claire was head-hunted by Liverpool Football Club and returned to the UK to launch and host LFC TV. She has since presented the show for 8 years, making it her own and successfully winning over the legions of global LFC fans. As host she interviews past and present players along with celebrity Liverpool fans, gives post-match commentaries and interviews with the players. Her experience extends to include Champions League coverage to the English Conference to LFCTV's Carling Cup final coverage live from Wembley. Claire played a key role in LFC's coverage of the 20th anniversary of the Hillsborough tragedy. Claire's a fresh, talented presenter and knows all there is and more about football and sport and she's recognised already by millions of fans worldwide. Some of her most notable achievements boast hosting the FINA Diving World Cup at the London Aquatics centre as part of the BBC Olympic 2012 presenting team, as well as a serving as Sports News presenter, BBC News Channel and presenter for Premier SportsTV during the same year.
Tweets by @clairerourke
Showreel
Presented Real Madrid – 2007-2009
Presents LFC TV – 2009 – current
BBC Olympic presenting team, July and August 2012
Premier Sports TV 2012 – current date
BBC News Channel, Sports News presenter – 2012 to current date
Bold
Bold
Beyond the usual limits of conventional thought or action;imaginative
Not hesitating or fearful in the face of actual or possible danger or rebuff
Audentes fortuna iuvat - Fortune favours the Bold.
Contact E-mails
Martin O'Shea:
martin@bold-management.com
Kate O'Shea:
kate@bold-management.com
Jade Reuben:
jade@bold-management.com
Gill Bowker:
gill@bold-management.com
Joe Foster:
joe@bold-management.com
Felan Davidson:
felan@bold-management.com
Jackie Christian:
jackie@bold-management.com
Lauren Bowden:
lauren@bold-management.com
Lisa Simmons:
lisa@bold-sports.com
Shannen Bamford:
shannen@bold-management.com
Ben Lockett:
ben@bold-management.com
Matthew Walsh:
matty@bold-management.com
Jason Finegan:
jason@bold-management.com