Daniel Carasco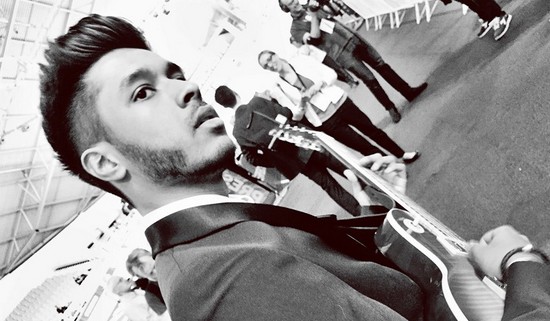 Daniel Carasco, also known as the DCDJ, was born March 1994, in Enfield, England. He has a natural talent for music production, media and software development.
His passion for music became apparent at a very early age when he started playing piano and guitar, and dabbling in music production software. At the age of 9 he started re-mixing, composing and producing a variety of music.
Currently, Daniel is a full time Software Engineer. The rest of the time, you'll find Daniel in his recording studio, composing, remixing, analysing and experimenting with different music genres. He has an excellent comprehension of music production tools and has developed a library of hundreds of tracks covering a wide variety of genres.
He started gathering recording equipment in 2007 and set up his own professional recording studio in 2010. Since then, he has worked with several artists and organizations, including Universal Music and award winning composer, Daniel Pemberton.
From time to time you can hear some of Daniel's remixes on various TV programs. Other tracks produced by Daniel include "Perfect Hour" (the official song chosen by Movistar to support Alex Dowsett's one hour cycling record attempt in 2015), "When I Think of You", "All I Need is Your Love" (all available in iTunes).
In 2016, Daniel worked with renowned grime artist Lethal Bizzle who uses Twitter and Snapchat to promote his music. Daniel skillfully extracted footage from some of Bizzle's Snapchats and created a punchy backing track to produce the popular song "Going to the Gym".
Daniel enjoys listening to Iain Lee's show on talkRADIO and occasionally a random piece of Iain nonsense ends up magically transformed into a masterful musical production. Tracks include: "Lindsey Lo-horn", "Miley Stylee" (briefly featured in the iTunes dance chart).
More recently, after seeing a few episodes of E4's "Celebs Go Dating", Daniel noted the bromance between Tom Read Wilson and Joey Essex. He decided to combine Tom and Joey's musical ambitions by skillfully extracting relevant footage to produce a Fatboy Slim-style remix called "Back for the Birds".
Other Interests: Music, performance cars, programming, photography, video editing, fine dining. Daniel is working with XFactor's Ryan Lawrie, Tulisa ( N-Dubz ) and Union J.
Tweets by thedcdj
Bold
Bold
Beyond the usual limits of conventional thought or action;imaginative
Not hesitating or fearful in the face of actual or possible danger or rebuff
Audentes fortuna iuvat - Fortune favours the Bold.
Contact E-mails
Martin O'Shea:
martin@bold-management.com
Kate O'Shea:
kate@bold-management.com
Jade Reuben:
jade@bold-management.com
Gill Bowker:
gill@bold-management.com
Joe Foster:
joe@bold-management.com
Felan Davidson:
felan@bold-management.com
Jackie Christian:
jackie@bold-management.com
Lauren Bowden:
lauren@bold-management.com
Lisa Simmons:
lisa@bold-sports.com
Shannen Bamford:
shannen@bold-management.com
Ben Lockett:
ben@bold-management.com
Matthew Walsh:
matty@bold-management.com
Jason Finegan:
jason@bold-management.com