Demi Rose Mawby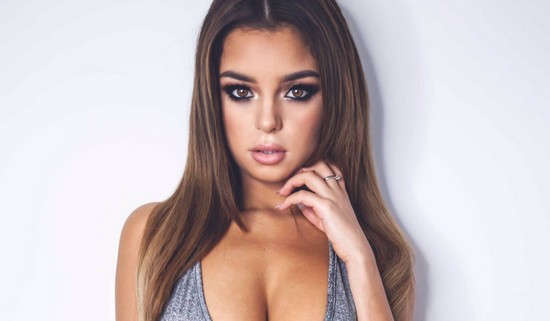 B
irmingham born Demi Rose Mawby might only be 21 years old but with Hispanic and British blood in her veins she is blessed with real beauty and has already graced the covers of the best men's magazines worldwide amassing a huge social media following along the way. With over 3.9 million Instagram followers alone it is easy to see why Demi has previously been the go-to face for a raft of music videos from American artists, most notably DJ Khaled and Chris Brown's 'How Many Times'Having attended the Stage Coach stage school in Birmingham and with a thriving modelling career allied to a really bubbly and engaging personality, Demi has now set her sights on the big screen to put her years of drama training to good use. There are certainly no thorns on this Rose!
Tweets by DemiRoseMawby
Bold
Bold
Beyond the usual limits of conventional thought or action;imaginative
Not hesitating or fearful in the face of actual or possible danger or rebuff
Audentes fortuna iuvat - Fortune favours the Bold.
Contact E-mails
Martin O'Shea:
martin@bold-management.com

Kate O'Shea:
kate@bold-management.com

Jade Reuben:
jade@bold-management.com

Gill Bowker:
gill@bold-management.com

Joe Foster:
joe@bold-management.com

Felan Davidson:
felan@bold-management.com

Jackie Christian:
jackie@bold-management.com

Lauren Bowden:
lauren@bold-management.com

Shannen Bamford:
shannen@bold-management.com

Matthew Walsh:
matty@bold-management.com

Jason Finegan:
jason@bold-management.com