Kelly Marie Stewart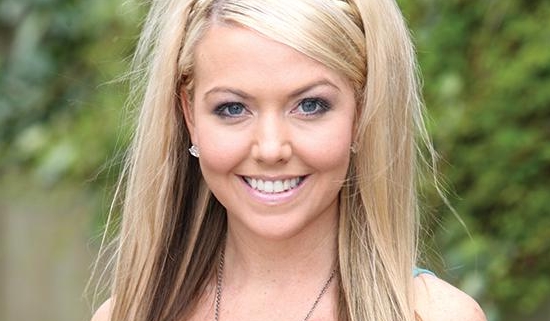 K
elly Marie Stewart is best known for playing the loveable Hayley Ramsey in hit Channel 4 soap, Hollyoaks. Kelly appeared in Hollyoaks for over 2 years during 2009 and 2010 and has since left to concentrate onother television and acting projects. Kelly is the proud mother of Daisy and is pleased to be able to juggle both her favourite things (acting and her daughter), ultimately looking forward to an exciting future. Kelly married James Lovelady in August 2015, and defied doctors by walking down the aisle after being told she wouldn't walk again. There are currently a number of television projects in the pipeline for Kelly including a taster video documentary called Invisible Mums, highlighting the struggles and difficulties of being a disabled mother.
Tweets by @kellymariestewa
Bold
Bold
Beyond the usual limits of conventional thought or action;imaginative
Not hesitating or fearful in the face of actual or possible danger or rebuff
Audentes fortuna iuvat - Fortune favours the Bold.
Contact E-mails
Martin O'Shea:
martin@bold-management.com
Kate O'Shea:
kate@bold-management.com
Jade Reuben:
jade@bold-management.com
Gill Bowker:
gill@bold-management.com
Joe Foster:
joe@bold-management.com
Felan Davidson:
felan@bold-management.com
Jackie Christian:
jackie@bold-management.com
Lauren Bowden:
lauren@bold-management.com
Lisa Simmons:
lisa@bold-sports.com
Shannen Bamford:
shannen@bold-management.com
Ben Lockett:
ben@bold-management.com
Matthew Walsh:
matty@bold-management.com
Jason Finegan:
jason@bold-management.com