Milly McKenna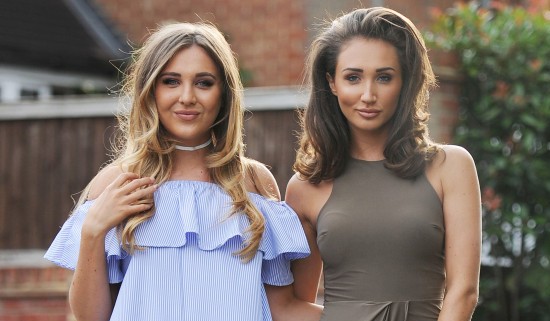 T
OWIE's Milly McKenna is the 'mini-me' of older sister Megan. Milly is Megan's best-friend and has been described as one of the few people who can calm down 'mental Meg'…that said, Milly has her own really feisty side and is not to be messed with, especially where her family are concerned as she is highly protective of the whole McKenna clan. Milly is a true gym bunny and a keen amateur chef, even cooking her own meals every single night so she can maintain her healthy lifestyle. Alongside her studies, Milly works part time in a beauty salon and so is always knowledgeable on the latest beauty trends.
Asides from TOWIE, Milly's plan is to achieve a top class degree and then secure a respected job to show the outside world even more of her real Essex sass!
Tweets by milly_mckenna
Bold
Bold
Beyond the usual limits of conventional thought or action;imaginative
Not hesitating or fearful in the face of actual or possible danger or rebuff
Audentes fortuna iuvat - Fortune favours the Bold.
Contact E-mails
Martin O'Shea:
martin@bold-management.com
Kate O'Shea:
kate@bold-management.com
Jade Reuben:
jade@bold-management.com
Gill Bowker:
gill@bold-management.com
Joe Foster:
joe@bold-management.com
Felan Davidson:
felan@bold-management.com
Jackie Christian:
jackie@bold-management.com
Lauren Bowden:
lauren@bold-management.com
Lisa Simmons:
lisa@bold-sports.com
Shannen Bamford:
shannen@bold-management.com
Ben Lockett:
ben@bold-management.com
Matthew Walsh:
matty@bold-management.com
Jason Finegan:
jason@bold-management.com