Sabrina Chakici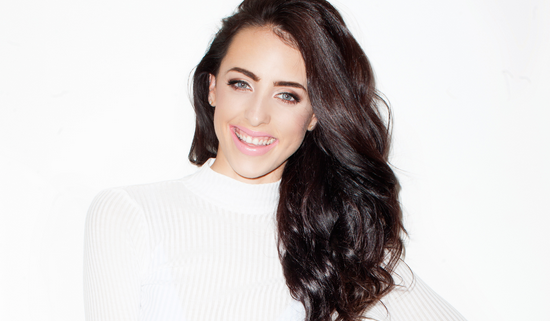 S
abrina Chakici is the UK & Ireland Host of E! Entertainment. After winning a nationwide search which saw her competing against thousands of presenters she was awarded the prestigious role in November 2015.Her first global TV show aired on E! in November this year as she hosted Live from the Red Carpet at The British Fashion Awards with Sarah Jane Crawford where she interviewed the likes of Lady Gaga and Christopher Bailey.
Sabrina is no stranger to a life on screen, before E! she worked as a full time presenter for 3 years working for numerous Sky Channels including The Jewellery Channel and Smart Live Casino. Now, as the new face of E! UK & Ireland Sabrina will constantly have her nose tucked into the celebrity world and will be present at some of the biggest events in the UK.
She is also a recognisable Voice on your radio. Currently the Voice of Boots on all Bauer Media platforms including KISS FM and Magic. She has also voiced big campaigns for Glossy Box, Monopoly and Lego. If you haven't caught her on the commercial breaks you can also tune in to her twice weekly radio show as she is the Breakfast Host for Vibe 107.6 FM.
Asides from hosting Sabrina also writes an established Fashion & Travel blog, Clutch & Carry-on. Here she documents her personal style 3 times a week enabling readers to 'Shop her style'. In 2015 she was able to write a Travel post every Sunday making her somewhat of an expert globe-trotter. Sabrina works closely with a number of high profile hotel groups and fashion brands. She styles herself for all TV appearances.
Tweets by @sabrinachakici
Showreel 2016
Sabrina Chakici Presenter Showreel August 2016
from
Bold Productions clips and edits
on
Vimeo
.
Bold
Bold
Beyond the usual limits of conventional thought or action;imaginative
Not hesitating or fearful in the face of actual or possible danger or rebuff
Audentes fortuna iuvat - Fortune favours the Bold.
Contact E-mails
Martin O'Shea:
martin@bold-management.com
Kate O'Shea:
kate@bold-management.com
Jade Reuben:
jade@bold-management.com
Gill Bowker:
gill@bold-management.com
Joe Foster:
joe@bold-management.com
Felan Davidson:
felan@bold-management.com
Jackie Christian:
jackie@bold-management.com
Lauren Bowden:
lauren@bold-management.com
Lisa Simmons:
lisa@bold-sports.com
Shannen Bamford:
shannen@bold-management.com
Ben Lockett:
ben@bold-management.com
Matthew Walsh:
matty@bold-management.com
Jason Finegan:
jason@bold-management.com