Tagged with " news"
Gleb Savchenko and his wife, Elena Samodanova, welcomed their second child, a baby girl, in Sydney, Australia, on Tuesday, August 1st 2017. She now joins big sister Olivia, 6. Gleb was released from the Dancing with the Stars tour so he could join his family in Australia for this monumental occasion. Zlata was born at 10:26 p.m. and weighed in at 7.9 pounds.
Paisley Billings is returning to E4 screens this July! Paisley will be taking part in the second series of Tattoo Fixers on Holiday joining Jay, Sketch, Alice and new fixer Glenn! Tattoo Fixers returns to E4 on the 25th of July at 9pm on E4 for 8 episodes.
The next chapter in Charlotte Crosby's life – Celebrity Big Brother winner, MTV presenter, fitness DVD and book bestseller and one of the UK's best loved and funniest reality TV stars.
In the two years since ME ME ME, national sweetheart Charlotte Crosby could not have been busier.
Her jam-packed TV schedule has included appearances on some of the nation's favourite shows such as Celebrity Juice and This Morning, she is the presenter of MTV's new hit show Just Tattoo of Us and is now the face of her very own make-up range, Flique.
Here in BRAND NEW ME Charlo e talks us through an incredibly busy year, making us laugh as ever with her funny moments (like when her mum woke up on Christmas morning to find her passed out naked by her new swimming pool) but also opening up about the difficult months surrounding her shock departure from Geordie Shore, betrayal and her heartbreaking ectopic pregnancy. After working through her loss by bravely speaking out, she is now an ambassador of the Ectopic Pregnancy Trust, helping raise awareness of the symptoms so other women can get early treatment and help if they find themselves going through a similar experience.
So welcome to BRAND NEW ME, the next chapter in Charlotte's life: businesswoman, TV presenter, charity spokesperson, stronger than ever, inspiring us with her work ethic, smashing it with her style and still making us wet our pants laughing.
26 year old Charlotte Crosby is the nation's sweetheart. Star of MTV's Geordie Shore and a regular fixture in gossip columns and tabloid headlines, Charlotte is also loved by her fans for being funny and down to earth. Winner of 2013's Celebrity Big Brother, Charlotte is also the creator of two hugely successful fitness DVDs and an ambassador of the Ectopic Pregnancy Trust.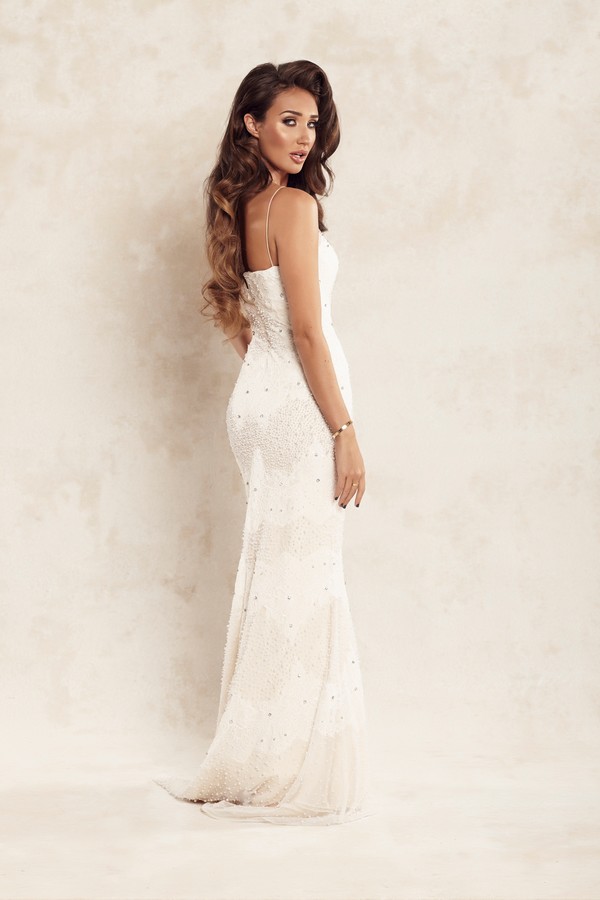 Lime Pictures, makers of the Only Way is Essex, are delighted to announce a brand mini-series for ITVBe starring Megan McKenna
TOWIE star Megan McKenna might be one of the most famous faces in reality TV right now, but prior to finding fame on television she long had aspirations to break the music industry as a credible country singer. This summer, Lime Pictures and ITVBe will be following Megan as she swaps her Louboutins for a pair of dusty cowboy boots as she heads to the land of Dolly, Dallas and Deep Fried Everything – the USA – and firmly in her sights is the home of country music: Nashville, Tennessee. But in deepest Nashville, where not a soul will have heard of Megan McKenna, to make it to the top she'll have to start right at the bottom. ITVBe will follow one of Essex's favorites as she attempts to break the American country music industry. Truly out of her comfort zone she'll taste the simple life and we'll be there to share all the highs and lows that her music journey will bring.
'There's Something About Megan' will be produced by Lime Pictures with executive producer Daniella Berendsen. The series was commissioned for ITVBe by Paul Mortimer, Head of Digital Channels and Acquisitions and Entertainment Commissioner Amanda Stavri.
Megan McKenna comments; "I can't wait to spend this summer in Nashville. I have been a country music fan my whole life so to go to the place where some of my favorite country music artists have recorded really is a dream come true. I'm excited but definitely a bit scared as I just don't know what to expect. I've been dreaming about this since I was a little girl so this is my one big shot."
Executive Producer Daniella Berendsencomments; "There really is something about Megan! She is one of our most fascinating TOWIE stars and is about to embark on the journey of a lifetime. Taking her out of Essex and putting her firmly in the heart of Nashville under the pressure of fulfilling a life-long dream is every programme maker's dream and I can't wait to see what drama will unfold in a town that is not expecting Megan McKenna!"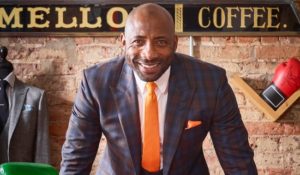 Sky sports presenter Johnny Nelson has signed to Bold Management for management. Johnny will be looked after by Lisa Simmons at the agency.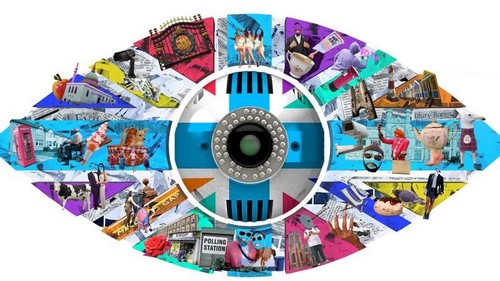 Tom Read Wilson will be joining Channel 5's spin off show Big Brother's Bit On The Side as a series regular. Tom will be supporting Rylan reading out views comments, news and reporting courage for the show from The Big Brother house.
She's the star of The Only Way is Essex, and now Megan McKenna will be turning her talents to tantalising your tastebuds as she launches her very own restaurant.
Serving the very best of British, Megan has enlisted the crème de la crème of the restaurant world to create a very Essexy menu. To set this restaurant apart from the rest, many will be delighted to hear that 90% of the menu will be gluten free.
This is the latest exciting venture for the singer and reality TV darling who has already wowed her fans with her own clothing range with online fashion giants Miss Pap and sell out Mouthy by Megan lipkits. Now her latest project will provide a venue perfect for the day and night, a great spot for the ultimate girls night out or equally as good for a cosy date night.
Megan McKenna takes a bite out of the restaurant business by launching her own restaurant which is set to be 'striking with a modern twist'. MCK Grill restaurant and cocktail bar will be opening next month in Woodford Green, Essex. The restaurant and bar will be as glam as its owner Megan, who has herself overseen all of the interior design which will have a plush, opulent Mayfair feel to it. This exciting new restaurant will serve high end seasonal British cuisine in cool, calm, modern surroundings.
Head Chef Gavin Gordon, previously Head Chef of Bonniegul honed his culinary skills working under the guidance of renowned Michelin star chefs such as Jamie Oliver, Tony Fleming and Matteo Vigotti. For this new venture, Gavin has created an exciting contemporary menu based on the food that he loves to cook and Megan loves to eat. As it is well known that Megan is a coeliac, she has worked with the team to ensure that nearly all of the items on the menu are gluten free but most importantly has made certain that the taste has not been compromised in any way.
You can expect to see dishes such as hand dived scallops with smoked bacon dashi, Jersey royals and preserved lemon, Colchester dressed crab with pickled cucumber, red pepper and toasted sourdough and Crispy confit pork belly with burnt apple mayonnaise. In addition there will be a charcoal grill menu with the finest cuts of pasture fed 28 day aged beef from the Dedham Vale Estate.
Megan said "I can't wait for the opening of my first restaurant, I've been working on this for a while now and am excited to finally be able to share the news. Everybody knows how much I love to eat and so the tasting sessions have been my favourite part of this process. The mainly gluten free menu is so delicious, the MCK Burger, the lobster and the chocolate sphere desert are my favourite items on the menu and the MCK Pornstar drink too. I'm sure there will be a lot of TOWIE parties held in MCK but it's also going to be a good date night place too. If you want that Mayfair feel then MCK is going to be the place to be, the decor is going to be really glam based on some of my favourite Mayfair spots and there will be chilled house music playing whilst you eat to give off a really cool vibe."
Everyone is welcome at MCK Grill. It is the perfect setting for a quick work lunch, intimate dinner, celebration or large group party, whatever the occasion, your time at MCK will be memorable. No two nights will be the same, some nights there will be live music playing, the weekends will have a really upbeat feel with lots of varied entertainment and others nights will be more relaxed with house music playing.
For more details please visit the website www.mckgrill.co.uk or for immediate inquiries please e-mail info@mckgrill.co.uk
Restaurant bookings will be taken from 17th April with the restaurant opening on the 4th May. Bookings can be made via :
• Website : www.mckgrill.co.uk
• E-mail : bookings@mckgrill.co.uk
For image requests please contact Andrew Timms:
atphotographs@aol.com / 07917236526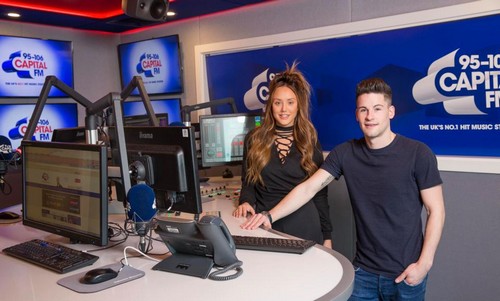 Charlotte Crosby will co-host the Capital North East Breakfast Show for the week of February 27th. Charlotte will cover the Breakfast Show for a week alongside Capital North East's Drive presenter Martin Lowes, while regular Breakfast hosts Bodg and Matt are on holiday.
Charlotte said: "I'm dead excited to be on Capital North East Breakfast. I've listened to Capital for years so it's going to be great to join the team for a week and help wake up the North East."
Giles Tanner, Managing Editor of Capital North East, said: "Charlotte is a great laugh and loads of fun. I'm sure she'll be fantastic with Martin on Capital."
Martin & Charlotte will present Capital North East Breakfast Show for one week from 27th February. Tune in to Capital North East Breakfast, weekdays from 6am.
4 days to go before Liverpool's heavyweight boxer David Price takes on Christian Hammer for what we all expect to be a very entertaining fight! Hammer's most recent fight was a victory against Erkan Teper in October, the German who beat Price in 2015 before failing a drugs test. Price has won two fights, each inside two rounds, since the defeat to Teper.
It will be ITV's first ever pay per view fight night and David will be the undercard for Renold Quinlan vs Chris Eubank Jr at the Olympia in London.
If you haven't already purchased your tickets then grab there here.. www.davidprice.co.uk/tickets See you there!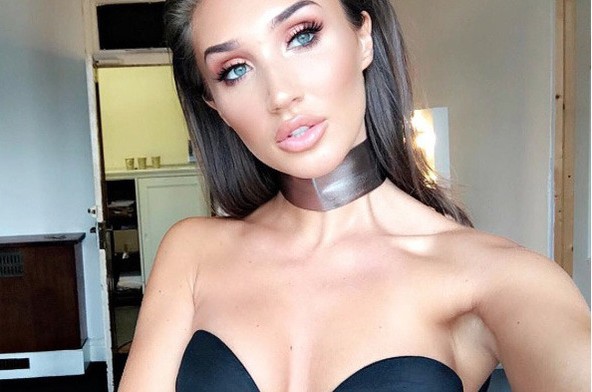 THE Only Way Is Essex singing star Megan McKenna is joining Gleb Savchenko and Kristina Rhianoff's West End Show 'One More Dance' next month.
Megan and Kristina met during their time in Channel 5's Celebrity Big Brother house and will be reunited for two shows at the Adelphi Theatre on Sunday December 11th.
page1image4368
Delighted Megan said: "I was absolutely thrilled to be asked by Gleb Savchenko and Kristina Rihanoff to sing in their West End stage show and I didn't have to think twice.
"They are absolutely world class dancers and it was special to hear them tell me how much they love my voice.
"Kristina first heard me sing when we were both housemates in the Celebrity Big Brother house earlier this year and we said then that we hoped to work together someday.
"I've known Gleb for quite a while too and we have talked about him appearing in a music video with me which I would love to see happen!"
The dance spectacular is the brainchild of Gleb's wife, TV judge Elena Samodanova.
Megan added: "Elena has choreographed an unbelievable show which I'm really honoured to be a part of.
"Making my West End debut singing on stage with some of the most talented dancers in the world accompanying me truly is a dream come true."
Fans are advised to book tickets now by calling 0203 725 7060 in order to avoid disappointment, as demand is expected to be huge.
VIP packages that include a meet and greet with Gleb and Kristina after the show are also available.
Megan McKenna will be appearing in 'One More Dance' with Gleb Savchenko & Kristina Rihanoff on December 11th at the Adelphi Theatre. Tickets are available at rutlive.co.uk/event/one-more-dance
Bold
Bold
Beyond the usual limits of conventional thought or action;imaginative
Not hesitating or fearful in the face of actual or possible danger or rebuff
Audentes fortuna iuvat - Fortune favours the Bold.
Contact E-mails
Martin O'Shea:
martin@bold-management.com
Kate O'Shea:
kate@bold-management.com
Jade Reuben:
jade@bold-management.com
Gill Bowker:
gill@bold-management.com
Joe Foster:
joe@bold-management.com
Felan Davidson:
felan@bold-management.com
Jackie Christian:
jackie@bold-management.com
Lauren Bowden:
lauren@bold-management.com
Lisa Simmons:
lisa@bold-sports.com
Shannen Bamford:
shannen@bold-management.com
Ben Lockett:
ben@bold-management.com
Matthew Walsh:
matty@bold-management.com
Jason Finegan:
jason@bold-management.com